Cross Over to Cross Media
Cross Media goes beyond a mail or email campaign and delivers an enhanced user experience. We'll show you how to take advantage of multi-media in your campaigns to include direct mail, email, personalized url's, QR codes, and social media- delivering relevant, personal offers that will resonate with each individual. Our Cross Media solutions will help you:
• Engage customers and increase response
• Cross-sell other products and services
• Generate sales and drive revenue
• Enhance the customer experience
• Generate leads
Cross Media campaigns typically involve multiple "touch points," and make use of multiple channels of communication. Our experts will choreograph your campaign to match your branding and marketing vision, and to make the most of your marketing spend.
Contact us for a free consultation today!
The Cross Media Cycle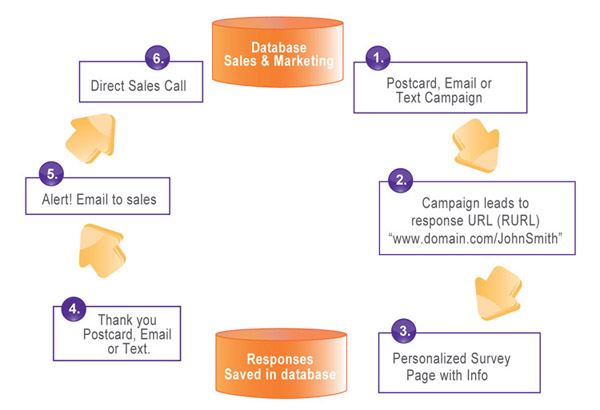 To watch an engaging and informative video about Cross Media, click here.

To read a case study about how Cross Media was used to boost college admissions, click on the thumbnail below.